This post may contain affiliate links. Please read our disclosure.
This article examines Banfield pet boarding services in detail. Continue reading if you would like to know whether Banfield has pet boarding services.
Does Banfield Hospital Board Dogs?
Yes, Banfield offers dog boarding services in most of their pet hospitals across the united states.
Before taking your dog for boarding at the Banfield facilities, please ensure you have talked to the dog's veterinarian to advise accordingly on what you can do and the changes if any, that you need to make in the dog's routine.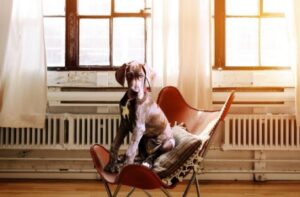 It is worth noting that since most facilities are structured to start things in the morning, it will be wise to drop the dog at the boarding facility in the morning.
Does Banfield Hospital Board Cats?
Yes, Banfield does board cats as long as the cat parent meets the requirements, terms, and conditions of the facility they drop their cats at.
For example, in some cases, you may have to bring your cat's favorite or preferred food. Also, subject to the advice of a vet, you may have to carry the needed supplements or medications if your feline friend is unwell.
The Banfield staff may also advise you if it is necessary to carry the cat's favorite bedding or clothing. In fact, it is for this reason that it is recommended you call Banfield in advance and be advised accordingly.
READ MORE: Does Banfield spay dogs?