This post may contain affiliate links. Please read our disclosure.
There are many ways you can pay for the products or items your order online or pick from the PetSmart stores.
However, not all Payment methods available in other retail stores are acceptable at PetSmart.
That is why this article is an important guide as it explores payment methods such as Apple Pay, Google Pay, PayPal, CareCredit, and Afterpay financing.
Does PetSmart accept Apple Pay?
Yes, PetSmart accepts apple pay for transactions completed both online and in-store.
All you have to do is collect the items you need in the shopping basket (in-store) and when you reach the checkout counter just inform the cashier that you wish to check out using Apple Pay.
For those shopping online, the process is similar as above in the sense that you need to add the items into the cart then when ready to checkout choose Apple Pay as the mode of payment.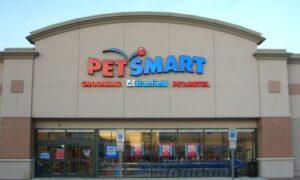 Money will be deducted immediately after the checkout transaction is processed.
Does PetSmart accept PayPal?
PayPal is one of the major e-wallets and money transfer service providers in the world supporting millions of transactions daily. The question here is does PetSmart take PayPal?
Yes, PayPal is one of the accepted payment methods at the online PetSmart store.
All you need is an active PayPal account loaded with cash that can cover the cost of items you want to purchase.
Does PetSmart take CareCredit?
Can I use CareCredit at PetSmart for both online and in-store transactions?
No, CareCredit is not accepted at PetSmart stores for regular purchases or grooming services.
If you have CareCredit financing, you need to visit a vet hospital that accepts it because CareCredit financing is intended to be used for pet health issues.
For this reason, PetSmart is not one of the pet stores that accept CareCredit.
Does PetSmart accept Afterpay
Afterpay is a financing arrangement in which customers buy items now and pay for them later. It is some sort of extended credit financing for retail shopping.
Well, PetSmart does not accept Afterpay at the moment.
Does PetSmart accept Samsung and Google Pay?
No, PetSmart does not take Samsung and Google pay as modes of payment for retail products.
For now, you would have to look for alternative pet stores that accept Samsung and Google Pay to try your luck.
PetSmart Pay Online
If you are interested in knowing the payment options that are specifically available for online transactions, then this section is for you.
If, for example, you are looking for how to pay for PetSmart grooming online, the options you have are:
PayPal
Apple Pay
Credit & Debit cards (AMEX, Visa, MasterCard & Discover)
Gift Cards
It is worth noting here that both credit and debit cards are charged only after the purchased items have been shipped to the customer.