This post may contain affiliate links. Please read our disclosure.
This article examines whether Petco offers pet boarding services in its stores. So if you have a cat, dog, or reptile that you would like boarded, keep reading.
Does Petco Board Dogs?
Yes, Petco does board dogs in collaboration with Rover. Since early 2022 Petco has been offering pet sitting and boarding services for pet parents who would like to leave their dogs behind as they travel.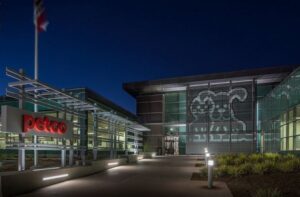 Does Petco Board Cats?
Yes, Petco does board cats at its stores. However, I would not recommend using them as boarding facilities due to the prevalence of diseases in such facilities and the high turnover rate at these chain stores.
I would recommend finding a more cat-friendly and low-stress boarding facility for your kitty.
Does Petco Board Reptiles?
Yes, Petco boards reptiles as long as they are friendly, healthy, and generally well-behaved.
Petco is a specialty pet retailer that offers a wide selection of products and services for pet health, grooming, and lifestyle. Petco offers quality products and services to help you care for your pet throughout its life.
READ MORE: