This post may contain affiliate links. Please read our disclosure.
Petco is a leading national pet retailer offering quality supplies, services, and value in all things pet-related. With more than 1,500 stores across the USA convenient for where you are, Petco offers low prices on food and other supply that people provide their pets with from toys to dog outfits.
To do all these customers need to be able to pay at the various stores or online. For this reason, Petco has put in place a variety of payment methods that customers can utilize as long as they feel it is convenient to them.
In this article, we explore some of these accepted payment methods at Petco
Does Petco accept Apple Pay?
Yes, Petco accepts Apple Pay as a form of payment during checkout for both in-store and online shoppers.
The collaboration between Apple Pay and Petco is one of the oldest collaborations between Apple and retailers in the US because it dates back to 2014 when few companies were willing to incorporate Apple technology in their transactions.
The procedure to pay for pet supplies at Petco is simple:
If shopping in-store, tap the Apple Pay button. However, if you are shopping online from the Petco online portal, then choose Apple Pay as the payment option.
Check personal information to confirm if the billing, contact, and shipping information s correct.
Click and confirm payment after entering or confirming the total price of the items you are buying.
You will then get a notification message that the transaction was successful.
Does Petco accept CareCredit?
No, Petco does not currently take CareCredit as a form of financing in their stores. While some stores may accept CareCredit for vet-approved procedures and prescriptions, at Petco, you would have to look for alternative forms of payment.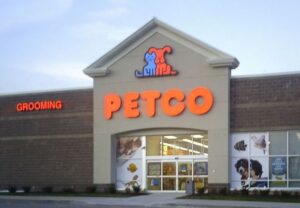 Does Petco accept Paypal?
Yes, Petco accepts Paypal as a payment method during checkout. You can either use a PayPal balance or PayPal credit card when shopping from Petco.
The procedure is the usual one when using Paypal balance for shopping. When shopping online, all you need to do is choose PayPal as the payment option and you will be redirected to the secure PayPal checkout page.
You will then confirm the order price and other personal information such as billing and shipping addresses.
After checkout, you will get a notification from both PayPal and Petco that the transaction was successful.
Does Petco accept Credit & Debit Cards?
Yes, Petco accepts credit and debit cards from any of the following companies: Visa, Discover, American Express (AMEX), and MasterCard.
Petco also accepts Petco Gift Cards and eGift Cards.
Conclusion
Petco is the perfect place to shop for your pet that strives to provide the best in customer service by accepting as many payment options as possible. That is why they accept Visa, AMEX and Discover, and MasterCard credit cards, debit cards, Apple Pay, and PayPal.
However, if you want a financing option that accepts CareCredit, we recommend calling before visiting. We hope this article has helped you in deciding where and how to make your purchase.
READ MORE: Does PetSmart accept CareCredit?