This post may contain affiliate links. Please read our disclosure.
Does your dog hate having his nails clip with regular nail clippers? My dog absolutely hated them so we had to find an alternative so that we could trim his nails before they got too long, especially since he likes to play with our toddler and could hurt him if they are not cut.
We took to many different alternatives and the one thing that worked the best was nail grinders. In this article we will go over the best nail grinders for dogs on the market today and which ones we believe are worth purchasing.
What You Should Look for in Dog Nail Grinders
Below are the essential features to look for when shopping for toenail grinders for your dog.
Safety
While looking for a nail grinder on amazon, you should only look at products that com with a safety guard. This is important because you don't want to go too short and you don't wan to hurt yourself or your pup otherwise they will not let you use the nail grinder on them again.
Ease of use
The best nail grinder for your dog should be the one that is easy to use. With so many other things on the go and having a dog trying to resist you while you are operating it, you want a simple, easy to use nail grinder.
Noise and pitch level
Since most dogs are scared of the grinder's noise, you should pick on the one that produces very minimal noise.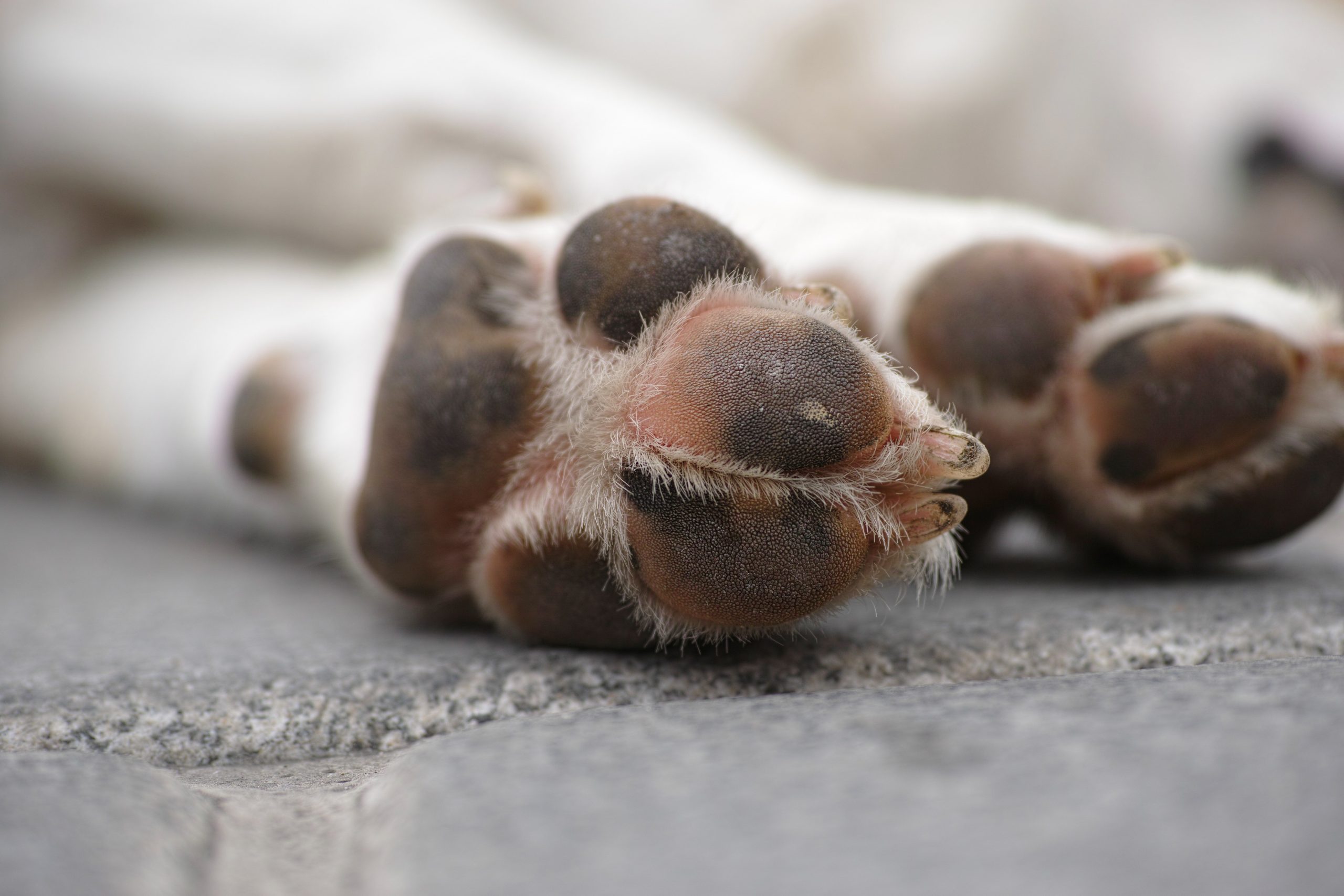 Best Dog Nail Grinders on Amazon
#1. Furminator Nail Grinder for Dogs
You should consider choosing a Furminator nail grinder for dogs because it is cheap and affordable while providing effective work.
This tool is designed with an automatic LED Light that ensures safety and maximizes control while trimming your dog's claws.
#2. Wahl Professional Dog Classic Nail Grinder
This tool is ideal for trimming the rough nails on your dog from small to large size. It is the second-best choice because it comes with a powerful battery that can be recharged for longer use.
The tool is designed with a safety cap feature to prevent dust and over trimming of your dog's claw.
#3. Hertzko Electric Pet Nail Grinder
Hertzko is a powerful and upgraded trimming tool manufactured with a lower noise motor suitable for fearful dogs during trimming.
The tool is designed with a switch that has two-speed levels to enhance the faster trimming of your stubborn dog's claw.
#4. EASTBLUE Professional Dog Nail Grinder
We have reviewed and found out that EASTBLUUE provides an optimal solution for your dog's first growing thick nail. This tool allows you to file your dog's nails easily and quickly without any hurt.
The tool comes with a USB rechargeable cable for the battery and can be connected to a car or power bank.
#5. Ruff 'n Ruffus Dog Nail Grinder
Ruff 'n Ruffus comes with three bonuses including a grinding wheel, shears, and a storage pouch at a cheap and affordable price. This tool comes with a battery and USB cable that can easily be recharged for longer use.
This dog nail grinder is a safe alternative for regular dog nail clippers because it does not hurt your dog.
#6. Ceenwes Dog Nail Grinder
If you are looking for the best nail grinder you should consider Ceenwes because it is available with a two-speed switch and three grinding ports that make the tool powerful for heavy grinding.
The three ports match all sizes of your dog from small to large. The tool produces very minimal noise that cannot scare your dog.
#7. Rabbitgoo Dog Nail Grinder
This tool uses a high-quality diamond bid grinder with 7000 RMP speed that is more effective and safer for use on your dog's nails. It has a rechargeable built-in battery that can last up 4 hours after a 4-hour charge.
Rabbitgoo is lightweight with a well-balanced design and a soft grip insert for comfort.
#8. Moropaky Dog Nail Grinder
Moropaky Dog Nail Grinder is a low noise and vibration nail trimming tool that is designed with an advanced 1500mAh lithium battery that is rechargeable.
The nail grinder is made of both fine and coarse sanding heads suitable for small and large dogs.
#9. AmberFun Dog Nail Grinder
Dog lovers should consider choosing AmberFun because of its ultralow noise and vibration that suit your fearful dog. The tool has three-port and two speed adjustable modes that range from 6800-7800r/min.
Apart from trimming your dog's nails, this tool can also be effective for cats, rabbits, and birds.
#10. Pecute Large Dog Nail Grinder
Pecute provides the safest and most comfortable dog claw grinding because of its amazing features that include two grinding heads, two rotary speeds, and a two-hour quick charge with a 14-hour work life.
This tool is adopted with a DC5V mute motor and a high-quality brass designed to produce very minimal noise while using.
#11. Lu&Ba Nail Grinder
After a long review of the best dog nail grinder on amazon, we established Lu&Ba as the best painless paws grooming and smoothing tool for small, medium, and large dogs.
This tool is an upgraded version made of diamond stone and enhances safety while using it.
#12. JYSW Dog Nail Grinder
Apart from this tool being equipped with a USB charger, it is also designed with a light grinder that is easy to hold and use. JYSW is a great gift for you and guaranteed with love.
This tool is designed with a high and low-speed setting with 3.5V super powerful motor speed effective for professional grinding.